Your Cheer Page Questions – Answered
May 21st, 2019 | Rachel Evans, Operations Manager
Hi Friends – we've been getting questions on how to set up an Omaha Gives! Cheer Page and what a Cheer Page even is! I'm here to take you step by step through the process so that you're all set for tomorrow's big day. Buckle up, there are A LOT of ¡¡exclamation points!! in this post:
Cheer Pages are another way you can participate in tomorrow's Omaha Gives! charity event. They are similar to the donation posts you see on Facebook for people's birthdays. You can make a Do Space Cheer Page and share it with your friends and family on social media.
These Cheer Pages are especially lucrative because every hour during tomorrow's Omaha Gives! challenge, the Omaha Community Foundation will award one of those cheer pages $1,000 to their non-profit of choice! Think about it: because you took an extra 5 minutes to set up a Cheer Page, you were able to then gift Do Space with $1,000 to support local technology access and education!!
So, now that you're totally amped to help – let's create a Cheer Page!!!
First head on over to Omaha Give.org/Do Space (or click those words for the link). Next you're going to click the large white button that says 'Create a Cheer Page!'.
Next it's going to ask you to create a profile in order to make a Cheer Page. This part is pretty simple and quick: name, email, and a password you'll remember.
Once that's done, the website will open up your profile account and you'll mosey your mouse on over to the 'My Cheer Pages' section. Click 'Create a Cheer Page' on the upper right hand side.
Phew – you're doing great, high-five.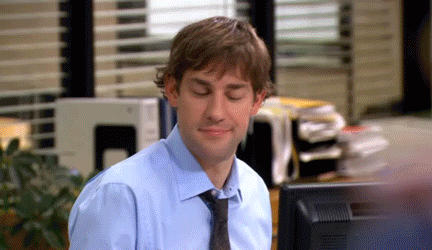 From there, you'll see the fields to make your Cheer Page. You'll want to fill it out this way:
Organization: Do Space (then click the circle when it pops up)
Title: (what do you want to name your Cheer Page? Make sure it's direct about whom you're giving to and different enough so that no one else has taken it). I went with: Rachel Loves Do Space. Because, well, I do.
URL Link: (Everyone's #1 Question- what URL link?! For the Cheer Page to work, you'll need to set up your own webpage where people can donate. So you're titling your webpage. I suggest making it the same as your "Title" to save time).
Summary: (Here is where you put why you want people to donate to Do Space. Maybe it's because all our memberships, technology, classes, programs, and events are all free to the public. Maybe it's because it is important that Omaha is future ready. Maybe it's just because you like having a nice place to come and work that's open every day! Whatever the reason, here's your chance to sum it up and let your friends and family know!)
In the next section you can add some pizzazz to your post. Have a great photo/video of yourself at Do Space? Post it up! You can also use our Do Space Video URL: https://youtu.be/hFK-aFaP25w –  Or feel free to use this photo of Do Space:
Finally, (almost done – woot!) what is your goal for your Cheer Page? There is no way we're going to direct you at this part, but set a goal that feels right. If you need inspiration check out other people's cheer pages. Then click 'Publish my Cheer Page'!
I looked up my Cheer Page on the Omaha Gives! website; it looks like this:
Your specific URL takes about an hour to go live so don't worry if you typed it in and it didn't show up right away. However, if you see underneath the Do Space logo, there are some sharing options where you can post your page to your Twitter or Facebook. This makes it so much easier for your friends and family to give during Omaha Gives! and  to reach your giving goals!! Good luck on all your Cheer Pages!! And, on behalf of all of us at Do Space: THANK YOU!!